Rogue Discs Ninja and Ambassador Agreement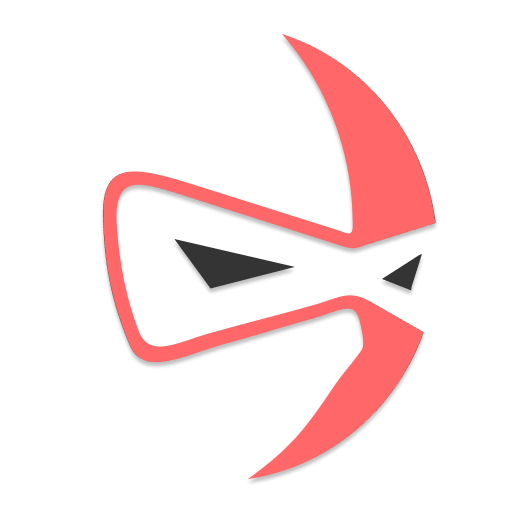 Rogue Discs Ninja and Ambassador Agreement
SUBJECT TO CHANGE
Rogue Discs Ninja and Ambassador Agreement Terms
Rogue Discs Ninja and Ambassador Agreement (the "Agreement") is entered into by and between:
Rogue Discs and Ninja/Ambassador, collectively "Partner." Rogue Discs and Partner may be referred to each as a "party" or collectively the "parties". The effective date of the Agreement is the date the Partner is accepted into the program.(the "Effective Date"). The end date of the Agreement is July 31, 2022, or if the partner violates this agreement and is terminated efective immediately by rogue Discs. (the "End Date")
Mutual Understanding
Whereas, Rogue Discs desires to contract with Partner to endorse and promote its products and services; and
Whereas, Partner possesses the talent and resources, and is willing to provide such services in accordance with the terms and conditions set forth in this Agreement.
Agreement
Scope of Services. Partner shall provide the services as more fully described in the Rogue Discs Partner Agreement. The parties agree that the Deliverables may be amended from time to time upon written mutual agreement of the parties.
Posting Requirements. Partner shall create and post, where applicable, the following pieces of content over the life of the agreement. (2021-2022 season)
(7) Non-Tournament Social Posts with Images
(2) Non-Tournament Social Post with Video
(10) Reviews on (10) Different Discs or Plastics
(1) Guest Blog Post OR (1) Video Tutorial
Posting Guidelines. The following items are prohibited from all Partner social media posts, including, but not limited to:
Nudity/sexual innuendo
Graphic Violence
Competing brands or products (Rogue Discs will provide additional guidance)
Products found to detract from desired brand image (Rogue Discs will provide additional guidance)
Additional Guidelines.
Partner shall follow applicable content rules for each relevant social media platform
Partner shall follow any other brand rule guidelines or creative briefs provided by Rogue Discs
Cancellation Provision. In addition to any right or remedy that may be available to Rogue Discs under this agreement or applicable law, Rogue Discs may: (i) immediately suspend, limit, or terminate Partner's access to any Rogue Discs or Rogue Discs Partnered account, and/or (ii) instruct Partner to cease all promotional activities, and/or (iii) make clarifying statements, and Partner shall immediately comply with any or all of the above.
Material Disclosures and Compliance with FTC Guidelines. When publishing posts/statuses about Rogue Discs's products or services, Partner must clearly disclose his/her "material connection" with Rogue Discs, including the fact that the Partner was given any consideration, was provided with certain experiences or is being paid for a particular service. The above disclosure should be clear and prominent and made in close proximity to any statements that Partner makes in reference to Rogue Discs or Rogue Discs's products or services. Please note that this disclosure is required regardless of any space limitations of the medium (e.g. Twitter), where the disclosure can be made via Hashtags, e.g. #sponsored. The Partner's statements should always reflect Partner's honest and truthful opinions and actual experiences. The Partner should only make factual statements about Rogue Discs or the Advertiser's products which Partner knows for certain are true and can be verified.
Rogue Discs Intellectual Property. Any content generated by Partner with or in reference to Rogue Discs, including, but not limited to, copyrights, trademarks, products, brand, photos, videos, or logos is the sole Intellectual Property of Rogue Discs. Partner assigns Rogue Discs full discretion of use relating to content generated by Partner with or in reference to Rogue Discs, including, but not limited to, copyrights, trademarks, products, brand, photos, videos, or logos.
Advertisements. Rogue Discs may choose to promote Partner's content via paid advertisements.
License to Use Partner's Marks. Partner grants Rogue Discs a non-exclusive, royalty-free, non-transferable, sub-licensable, irrevocable right and license, to use and reproduce Partner's trademarks and intellectual property (the "Intellectual Property") in any reasonable manner in connection with the sales and/or marketing required to promote Rogue Discs's business. Rogue Discs will maintain these rights for perpetuity.
Representations of Partner. Partner represents and warrants to Rogue Discs all of the following:
Partner's Intellectual Property does not violate any patent, copyright, trademark, trade secret, or other rights of any third-party; Rogue Discs will not be liable for any use of third-party material that is used to perform Services for Rogue Discs which would violate copyright, trademark, or other rights, including, but not limited to, photos, logos, or brand image;
Partner has the full right to enter into this Agreement, is authorized to grant the rights set forth herein, and that the consent of no other party is necessary or required; and
Partner shall use its best efforts to cooperate with Rogue Discs in performing the Services, including but not limited to, responding to requests or inquiries from Rogue Discs within six (6) business days of receipt.
Confidentiality and Exclusivity. During the course of the Partner's performance of Services for Rogue Discs, the Partner may receive, have access to and create documents, records and information of a confidential and proprietary nature to Rogue Discs and customers of the Rogue Discs. The Partner acknowledges and agrees that such information is an asset of Rogue Discs or its clients, is not generally known to the trade, is of a confidential nature and, to preserve the goodwill of Rogue Discs and its clients must be kept strictly confidential and used only in the performance of the Partner's duties under this Agreement. The Partner also agrees that during the tenure of this contract, and for a three (3) month term afterward, the Partner will not undertake Partner marketing with any companies in direct competition with Rogue Discs.
Cancellation. This Agreement may be terminated by the Partner by unenrolling from the program at any time.
In the event of a material breach or material default by either party in the performance of the terms of this Agreement, the other party shall have the right and option to terminate this Agreement by giving the party in breach or default fifteen (15) days' advance written notice of the termination; provided, however, that if the Party in breach or default remedies said breach or default to the other Party's reasonable satisfaction within the 15-day notice period, then this Agreement shall remain in full force and effect.
In the event of termination prior to the expiration of this Agreement for any reason whatsoever, the Partner shall be liable for damages relating to all Services failed to be provided prior to the effective date of termination.
Indemnification; Limitation of Liability. Partner shall indemnify, defend, and hold harmless Rogue Discs, its respective agents, officers, and employees from and against any and all losses, claims, suits, actions, and costs of any kind, including all reasonable costs of investigation or defense (including reasonable attorneys' fees), that arise or are alleged to have arisen out of; or in connection with (a) negligent or intentional acts or omissions of Partner; (b) breach by Partner of any terms or representations of this Agreement; (c) Partner's products or services; or (d) any third-party claim, threatened or actual, that Partner's or Rogue Discs's use of the Intellectual Property violates any third-party's intellectual property right.
Rogue Discs does not make and hereby expressly disclaims all warranties, express or implied, with respect to any matter whatsoever, including, without limitation, the performance of the services, or any output or results thereof. Rogue Discs specifically disclaims any implied warranty of merchantability or fitness for a particular purpose.
Under no circumstances will Rogue Discs be liable for any special, indirect, incidental or consequential damages, including, without limitation, for lost income or profits, in any way arising out of or related to this agreement, even if Rogue Discs has been advised as to the possibility of such damages. Rogue Discs's liability for any claims arising under this agreement shall not exceed the total amount of Compensation rendered to Partner for services under this agreement up to and including the date in which the events occurred which gave rise to such claim.
Miscellaneous.
Mutual Non-Disparagement. Partner agrees that he/she will not, at any time, make, directly or indirectly, any oral or written public statements, or post content that is disparaging of Rogue Discs, its products or services, and any of its present or former officers, directors or employees.
Resale. Partner acknowledges that the sale or resale of any product(s) or merchandise provided by Rogue Discs to Partner for the purposes of Partner marketing is prohibited unless otherwise agreed in writing by Rogue Discs Partner will be held liable for any punitive, special, indirect or consequential damages as a result of unauthorized sale or resale.
Notices. Notices, payments and any other communications required hereby to be in writing will be given either in person or by registered or certified mail, return receipt requested, United States postage prepaid to the respective addresses provided by Rogue Discs and Partner on the signature page, or to such other address as provided to the other party in writing.
Governing Law. This Agreement will be governed by the laws of Delaware, without reference to its conflicts of law principles.
Waiver. Waiver by Rogue Discs or Partner for breach of any provision of this Agreement will not operate as a waiver by the other of any subsequent breach.
Amendment. This Agreement may be amended or changed only by written amendment executed by both parties.
Assignment and Subcontracting. Partner may not assign this Agreement in whole or in part without the written consent of Rogue Discs This Agreement will extend to, be binding upon and ensure to the benefit of the parties to this Agreement, Partner successors and permitted Partner assigns.
Entire Agreement. This Agreement, including the Services and Compensation above, constitutes the entire understanding between the parties and supersedes all prior agreements, either oral or written, with respect to the subject matter hereof. The order of precedence in the case of conflicting terms relative to Services, Pricing, and Payment Terms listed within this Agreement will be the Rogue Discs Partner Marketing Agreement Terms followed by the terms within the Services and Compensation.
Severability. If any provision of this Agreement shall be held to be invalid or unenforceable, such invalidity or unenforceability will not affect or impair the validity or enforceability of the remaining provisions of this Agreement, which will remain in full force and effect and the parties hereto will continue to be bound thereby.